Looking For a Trusted Melbourne Osteopath?
[responsive_youtube dnzlBtx_VyE]

Thousands of people from Melbourne are already experiencing long term pain relief courtesy of Inlign Osteopathy. Inlign Osteopathy is an osteopath clinic in the east Melbourne suburb of South Yarra (near Toorak, Malvern, Armadale and Prahran).

So, How Can Osteopathy Help You?
I'm sure you're aware that there are other health professionals who specialise in treating local parts of your body, such as your back or your joints.
An osteopath is university trained and supervised to treat all the muscles, bones and joints in your body – from your neck and back, to your arms, pelvis and legs. The most common conditions we treat are: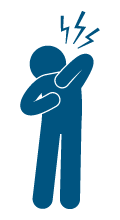 Back Pain
Back pain is among the most common types of pain we treat. This can either be sudden (acute) back pain or more longer term (chronic) back pain. Disc injuries and scoliosis are also common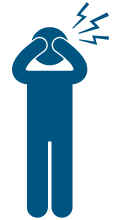 Headaches and Neck Pain
If back pain is the most common condition we see, headaches and neck pain have to be a close second. The reasons for the onset of headaches and neck pain vary widely and are often triggered by conditions elsewhere in your body.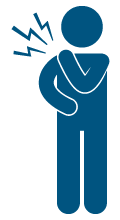 Shoulder and Arm Pain
Your shoulder has the most complex joint system in your body. Unfortunately this complexity can make it prone to problems. Arm pains are generally caused by a specific injury.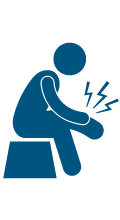 Knee and Leg Pain
Throughout our life, we ask a lot of our knees. They support our weight and sudden jolts. And naturally there will be times when  they get stretched to their limits. Knee pain, sciatic nerve pain and other leg pains are common and become more common as we age.
In general, the longer you have had the pain, the longer it will take to treat. An initial osteopathic treatment is 60 minutes, while subsequent treatments are 30 minutes.
---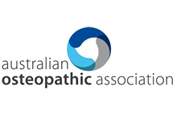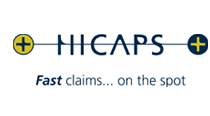 ---
What Happens During an Osteopathy Treatment?
Osteopaths are manual therapy practitioners that focus on the whole body.

Inlign osteopathy uses a range of manual therapy techniques, aimed to both reduce/relieve your pain and also to treat your underlying conditions that are causing your pain.
These techniques may include combinations of massage, stretching, counter strain, muscle resistive techniques, manipulation and also dry needling. We will communicate our methods at all times, so if you ever feel uncomfortable we can adjust our techniques to suit.
You may also be prescribed post treatment exercises, which are aimed to improve your condition faster.
Will this be your first treatment? Read our first treatment overview here
Why Trust Inlign Osteopathy?
[one_half]
70% Satisfied Referrals

We're proud that 70% of our new patients are referred to us by existing satisfied patients.

Full Body Treatment

Don't settle on a partial treatment that leaves treatment gaps. We will treat your whole body from head to toe.

Get a Full Understanding

We will explain everything in plain English. You will know what to do after the treatment.
[/one_half]
You're the Only Focus

We never treat more than one person at the same time. You have our full attention and focus.

Ongoing Care

Need to chat about your condition? We will answer any questions and provide advice at no charge.

Accredited AOA Members

All osteopaths are members of the Australian Osteopathic Association
[one_half_last] [/one_half_last]
Meet Our Team
Dr Rebecca Ellis, Osteopath
Rebecca has a passion for helping others improve their wellbeing. In addition to being a talented osteopath, Rebecca also works with the Melbourne Heart Football club of the Australian A-League.
Dr Raissa Anin, Osteopath
Raya combines her osteopath techniques with a dry needling qualification. Raya also has a Human Movement degree.
Book a Treatment
To book a treatment with Inlign Osteopathy, simply call us on (03) 9827 5315 or complete the form below.
Book a Treatment